Archive for November, 2012
Dr. Mike Paull, former SCAPA President, is the author of Flight of Betrayal, a mystery novel about a pilot from San Carlos who crashes in Baja. Please note that even though this is a fictional story, it is set in San Carlos and the airport and Sky Kitchen are referred to quite a bit.
Flight of Betrayal is a 285 page mystery novel which introduces a new and refreshing protagonist. This is a really fun 50 second video made for Flight of Betrayal. Click and take a peek: http://www.youtube.com/watch?v=m2-Agv1iazY
Brett Raven is an unlikely detective. He is a dentist and a private pilot who proves to be smart, resourceful, and courageous as he uses his dental forensic skills and aviation knowledge, to decipher the clues of a mysterious plane crash that killed his airplane co-owner in Baja, Mexico. He uncovers crime, deception, and betrayal, as he untangles a web surrounding what was initially labeled an "accident attributed to pilot error." Brett discovers information leading him to believe his partner was involved in the trafficking of black market human organs from Mexico to the U.S. He also uncovers clues, which indicate the crash was not an accident. Although Brett solves the mystery surrounding the crash, he confronts both moral and ethical dilemmas with which he struggles to resolve.
Flight of Betrayal will be available in paperback and will be on sale at the Airport Shop at San Carlos Airport as well as amazon.com, barnesandnoble.com, and applestore.com.
VOLUNTEERS – GIVE THE GIFT OF TIME
The mission of the volunteer services at the Hiller Aviation Museum is to foster knowledge about the history of aviation and the future of flight. Hiller Aviation Museum volunteers share the rich history of aviation through exhibits spanning the last century of flight and offering a window into the next 100 years.
By combining knowledge from the past with the inspiration and vision of the future, Hiller Aviation Museum volunteers provide the community with an unique opportunity to understand what early aviation designers expected to achieve, what they accomplished and the contributions these visionaries made to the science of aviation.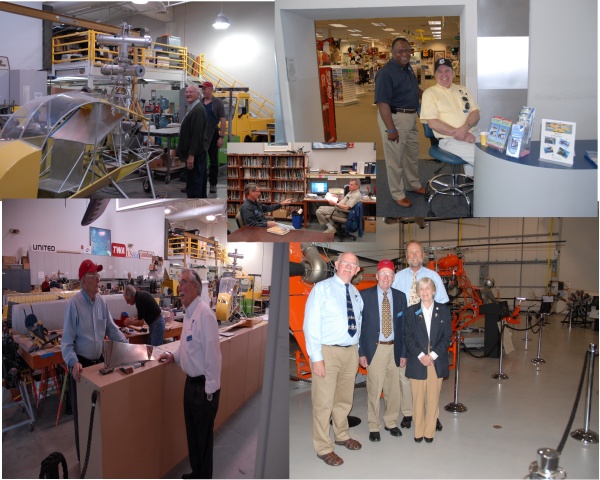 WHY VOLUNTEER?
Hiller Aviation Museum volunteer services is an integral part of the museum's success.
By sharing your experience, excitement and enthusiasm about aviation you will make a positive impact upon the community. Volunteers staff our gallery, restoration shop and library.
VOLUNTEERS ENJOY:
* Providing a valuable community service
* Inspiring young people and the general public about the science of aviation
* Developing a high level of aviation knowledge and expertise
* Access to historical information and exhibits
* An opportunity to develop new skills
* An opportunity to make new friends
* Knowing your contribution is making a real difference in our community
FOR ADDITIONAL INFORMATION OR TO VOLUNTEER CONTACT:
Rick Smith – Volunteer coordinator Email: rick@hiller.org
Phone: (650) 654-0200 ext.219