KSQL Noise Abatement Procedures
Safety Always Supersedes Noise Abatement Procedures
San Carlos Airport is surrounded by noise sensitive areas.  By using your aircraft's quietest departure techniques and following the guidelines and procedures below, we can reduce the noise impact on our neighbors.  The San Carlos Airport Association has adopted a Good-Neighbor-Policy and requests that resident and visitor aircraft comply with the voluntary noise abatement procedures.
KSQL VFR to IFR Departure Procedure
Runway 30 VFR-to-IFR Departure Procedure
Northern California TRACON Letter to Airmen: LTA-NCT-23
This Letter to Airmen reiterates that it is not necessary to read back the SQL Noise Abatement Departure verbatim, unless specifically requested by Air Traffic Control (ATC). Pilots who are familiar with the procedure or those that do not have any questions about the procedure may refrain from a verbatim read back.
Unfamiliar pilots should continue to read back the entire procedure verbatim.
Runway 30 VFR-to-IFR Departure Guidance
We are pleased to provide you with the RUNWAY 30 VFR-to-IFR DEPARTURE GUIDANCE. This member benefit publication seeks to advance situational awareness, safety, and expedited departures.
Audio Explanation of RWY 30 VFR-to-IFR Departure by a Controller
San Carlos Airport's VFR-to-IFR departure procedure is notoriously challenging to copy and read back, especially when it's rattled off at high speed while the airport is busy. Listen to the following audio clip and you'll hear a patient and highly professional air traffic controller help a student pilot and his instructor copy a clearance to Merced.  The instructor's description of this service as "brilliant" was right on the mark. We agree completely.
Videos of flying into San Carlos
Flying activities at San Carlos Airport are presented below for your viewing enjoyment. Of course, these videos do not prescribe any particular flight paths. They merely depict some of what happens on a regular basis. Safety is always the number one priority.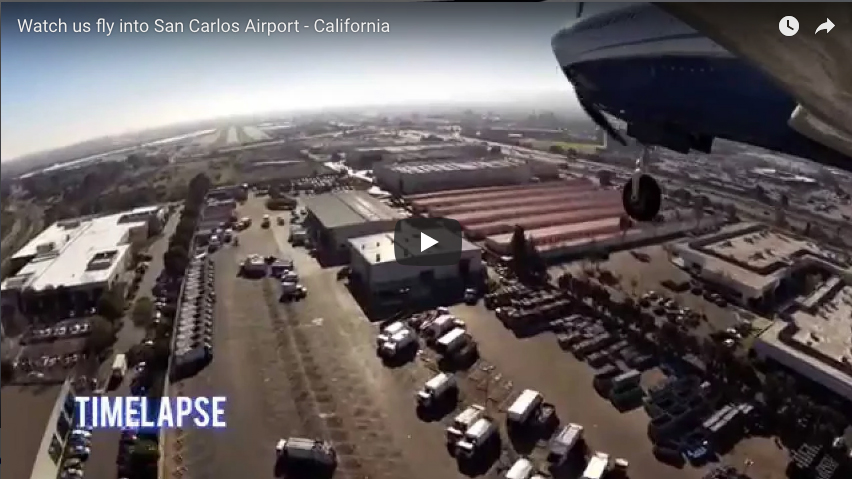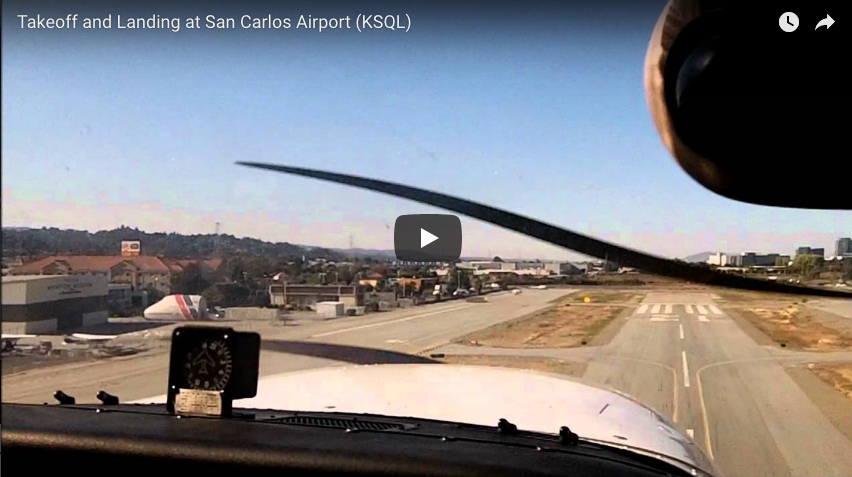 Takeoff and Landing at San Carlos.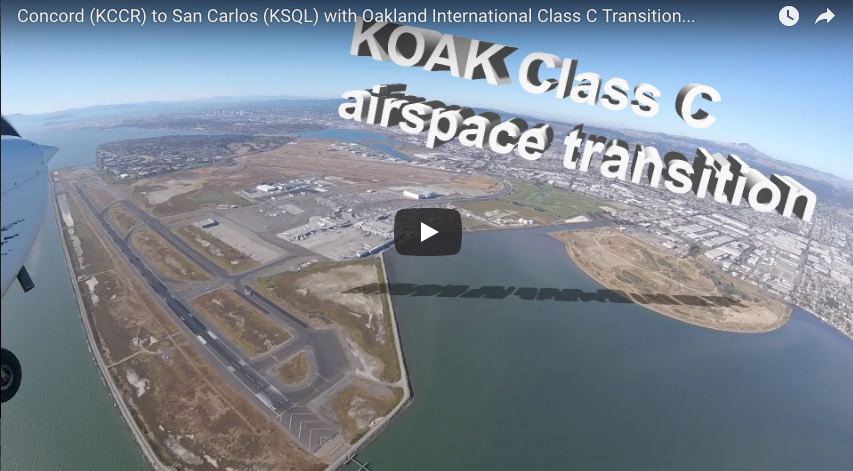 Concord to San Carlos via Oakland.
Additional Pilot Resources
Applicable to both resident and visitor aircraft. Help us reduce the impact of noise on our neighbors.