Mark Feldman, who's now the owner of Napa Valley Biplane Company, sent us the following photos from his time at San Carlos Airport in 1966. Thanks to Chris St. Peter for getting us together.
Hello Chris,
In the mid sixties I learned to fly at San Carlos Airport. My first instructor was Bob Lane, and then Steve Bell and Doug Bergwall at West Bay Aviation. Both Steve and Doug were good friends of mine and great flight instructors. I later ended up instructing at West Bay Aviation as well. I have a few photos from that era attached.
One of them is me preflighting a Cessna 150 at West Bay Aviation when I was working on my PPL and the other of my Uncle Matt Frankel and Bob Lane doing a low pass in a white Stearman that they were both partners in during an aviation day at San Carlos Airport.
I currently own Napa Valley Biplane Company and have been a corporate pilot for many years.
Best Wishes – Mark Feldman
Note: click on any photo to see a high resolution image.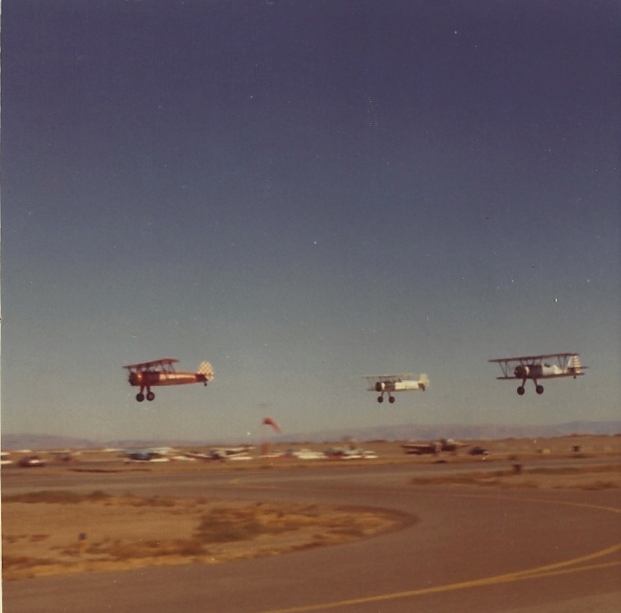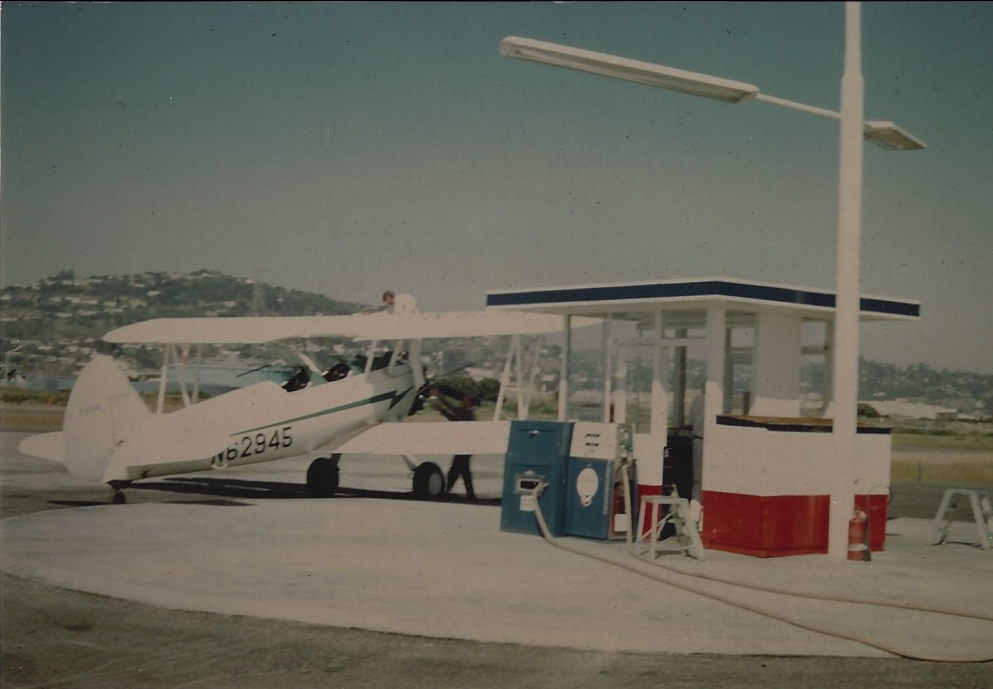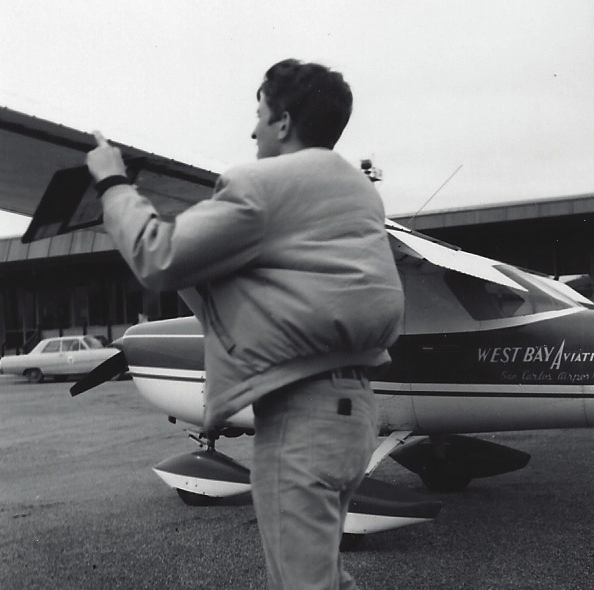 Mark recently sent us the photos listed below. Thanks very much Mark. Much appreciated.
Mark notes: While teaching at the College of San Mateo Aeronautics Department and before leaving San Carlos Airport as a CFII I had accumulated close to 4,000 hours instructing in C150's, 172's, 182's, etc. for West Bay Aviation, Flood's Flying Service and a number of other flight schools. 1968 Through 1979.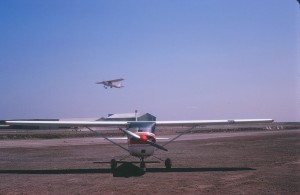 1. View Of C150 from West Bay Aviation Trailer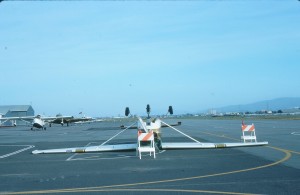 2. SQL ground loop accident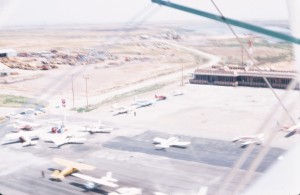 3. Departure view of RWY30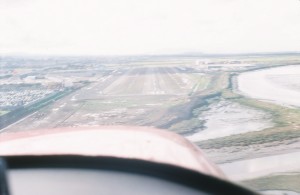 4. Final Approach RWY30 C150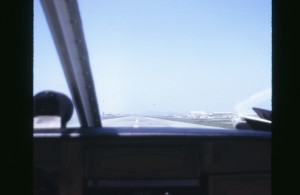 5. Takeoff view RWY 30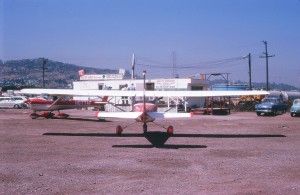 6. View of West Bay Aviation Facility where Hiller Museum now stands. Bob Lane/Owner standing on deck. Bob was a WWII Civil/Military Stearman Cadet Pilot Training Instructor.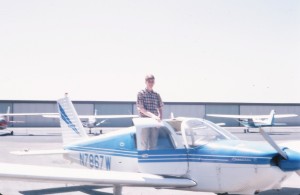 7. Student (Mark) on wing of a Cherokee.