From Airport Staff, 7/16/18
---
Exciting news! Construction on the (14) new hangars at SQL will begin next week. If all goes as planned (and depending on the weather) we will finish construction in January.
For tenants on the East-side of SQL, access to the Tango, Foxtrot, and Golf Hangars will be impacted:
The levee road will not be available beginning on Monday, July 23rd. During construction, Tenants in Tango, Foxtrot, and Golf Hangars will use a detour-route to access hangars (see above image).
The detour-route is adjacent to an active taxiway and crosses active taxi lanes – non-tenants/hangar guests may not drive on the Airport.
There will be two rows of new hangars where the "construction area" is shown on the ramp (now called the Bravo ramp) – one row of 6, and one row of 8.
The new hangars will be approximately 1,000 sq. feet with 40.5 ft. wide doors. We have not yet named the new hangars.
Following is a photo that shows the layout of the new hangars: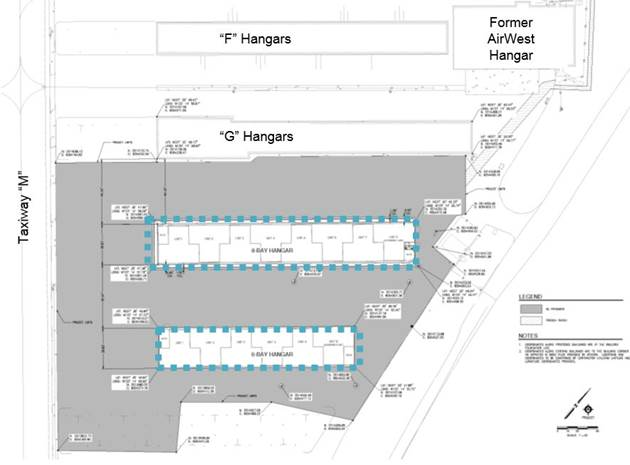 Please call the Airport Office with any questions at 650.573.3700.
Best Regards,
Gretchen Kelly
Manager, San Mateo County Airports
Half Moon Bay & San Carlos Airports
Office 650.573.3700