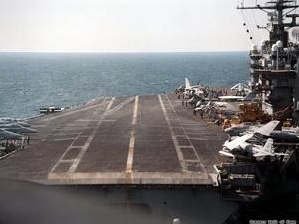 Carrier Landing Brief
The multimedia discussion is geared for the FAA certified private pilot. Pilots without a military background will see how a carrier landing's glide slope is evaluated and controlled, as well as the significant influence of wind on landing on a moving ship. There will be a discussion about night procures as well the similarities and differences of a VASI/PAPI.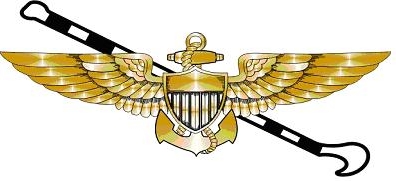 Commander Hartley "Postal" Postlethwaite, V learned to fly at 15 years old, and soloed on his 16th birthday at San Carlos airport in California. For years after his solo he attained a new license or rating every year, while finishing high school, the United States Naval Academy, and eventually Navy Strike Fighter Pilot Training where he earned his "Wings of Gold" in 1998. Hartley's tailhook fleet tours included flying the S-3B Viking in Sea Control Squadron Three-Eight (VS-38) where he was a Landing Signals Officer during OPERATION Southern Watch and OPERATION Iraqi Freedom flying off of the aircraft carrier USS Constellation (CV-64). His next tour was as an instructor pilot at Sea Control Squadron Four-One (VS-41) where he trained new winged pilot how to fly the S-3B.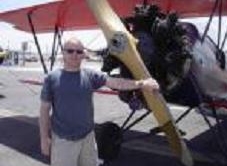 Hartley also flew strategic reconnaissance in VQ-1 as the Aircraft and Mission Commander of the EP-3 Aries II and later was the Operations Officer for Special Projects Control Squadron One (VPU-1) flying the special projects version of the P-3C Orion as an instructor pilot. Hartley flew in support of OPERATION Enduring Freedom and OPERATION Iraqi Freedom while flying the P-3 for the Navy.

Hartley's awards include the "Aerospace Leader of Tomorrow Award" by Aviation Week and Space Technology in 1995 as well six Air Medals for his missions in various war zones around the planet during his flying career. He has also been awarded three Navy Commendation Medals, the Navy Achievement Medal, as well as various campaign medals.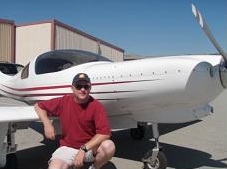 Currently "Postal" is finishing up his Masters in Electrical Engineering at the Naval Post Graduate School in Monterey, California. His next tour of duty will be an Annapolis, Maryland where he will be teaching tomorrow leaders Electrical Engineering at the United States Naval Academy.
Hartley holds a Commercial license, land and sea ratings, as well as CFII/MEI and FAST formation leader qualification. For fun he flies and instructs in the Citabria, Lancair 360, Yaks, and CJs and is the director of the largest Eastern Block aircraft fly-in, All Red Star in Porterville, California each April. Hartley owns a MA-5 Marquart Charger biplane.