San Carlos Airport was established in 1948 at its present location 20 miles south of downtown San Francisco. Between 1940 and 1948, the Airport was located approximately one-half mile southwest, at the site where Best Buy is today.  The original airport terminal was constructed in 1917 at the intersection of Terminal Way and Old County Road in San Carlos.  Instructors at what was then known as San Carlos Flying Field provided flight training to many pilots, some of whom served in World Wars I and II.
San Carlos Airport is home to approximately 500 aircraft and over 25 aviation related businesses. Typically, San Carlos Airport generates over 130,000 aircraft "operations" per year. Approximately half of the operations are business related or revenue generating. The Airport is an important business and transportation asset to the community. Local businesses use their own aircraft or local air charter services to be more efficient, productive and competitive in their business markets.
San Carlos Airport provides a variety of emergency service and response functions including Air-Ambulance, Medivac flights, law enforcement patrols and it provides a base for other important emergency service activities and government agencies that add to the safety and security of the community.
The Airport is self-funded through airport user and business fees and receives no money from the County's General Fund. Aviation is a significant employer in San Mateo County and the Airport provides an important source of education and training for the pilots, mechanics and airport employees that fill the jobs in this industry.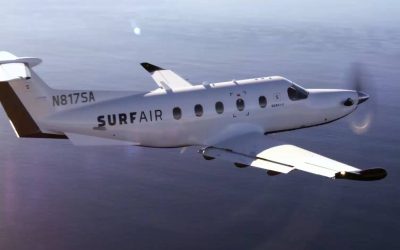 San Carlos Airport Association President Carol Ford is quoted in the following article about the Surf Air problem at San Carlos Airport that appeared in the July 24, 2017 edition of the San Mateo Daily Journal . She points out that SCAA is pleased that the...
read more