Weather and News from San Carlos Airport
Last week while flying back to the Bay Area, the topic for this article came to me in a flash. Well, actually several flashes. Over on the west side of the San Francisco peninsula nature was putting on one of its most dazzling shows. Brilliant bolts of lightning arced...
read more
KSQL METAR from NOAA Weather

Live weather cam
See a the current weather of the area around KSQL from Emerald Hills.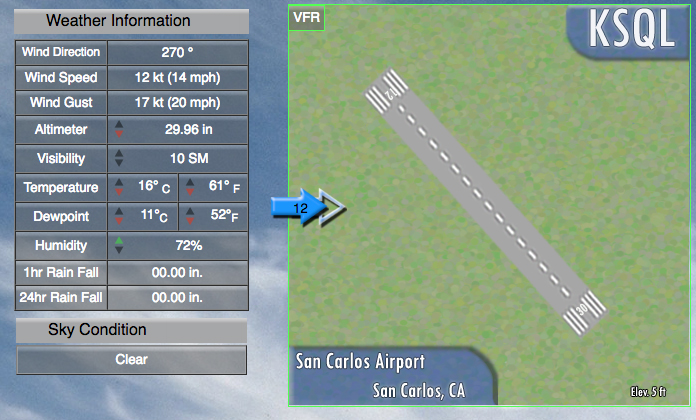 Get the latest KSQL
AWOS Weather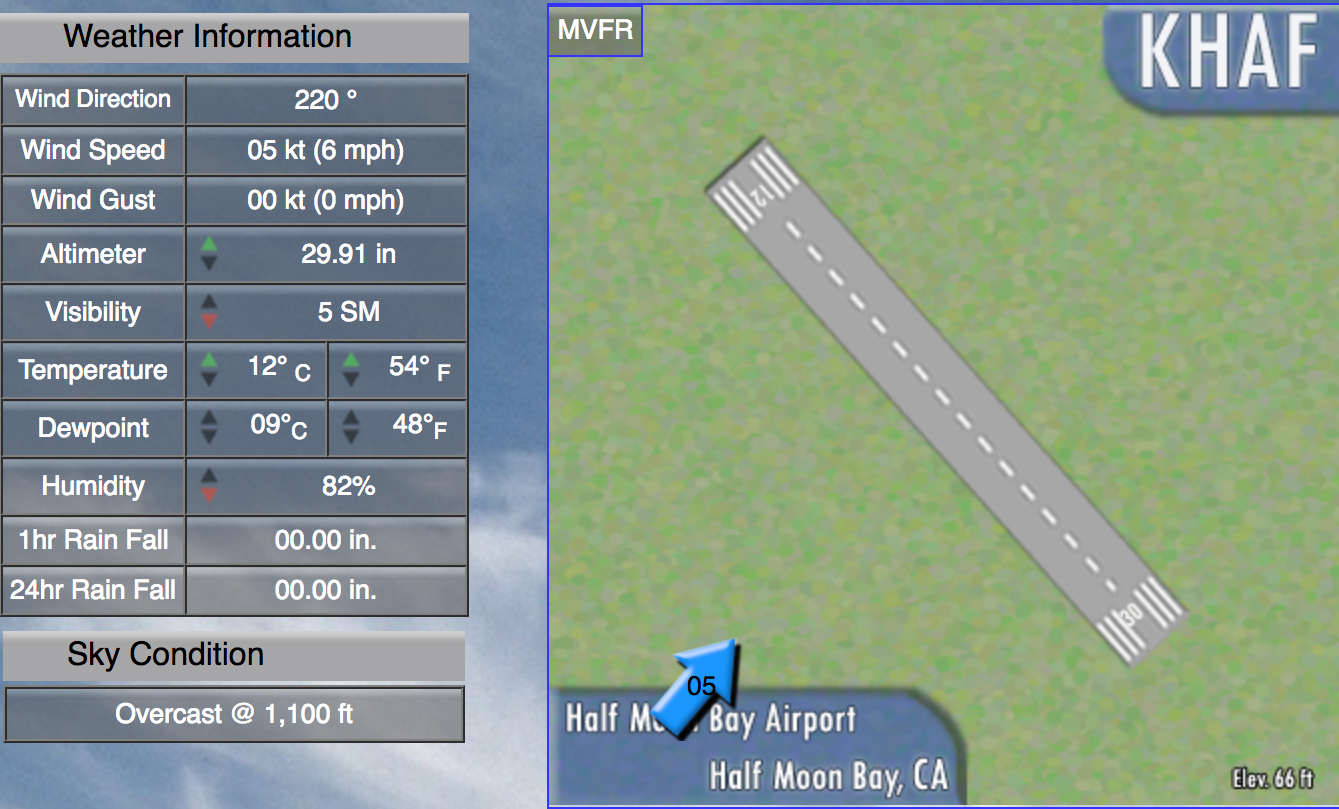 Get the latest KHAF
AWOS Weather
Get the latest KSQL
FAA Notams